Who cannot be aware of the old legend movie Maula Jutt, Pakistani Punjabi language action, musical film starring Sultan Rahi in the central role, with Aasia, and Mustafa Qureshi as the villain Noori Natt. The film was inspired by Ahmed Nadeem Qasmi's short story "Gandasa" which described the culture of Gujranwala rural areas. Maula Jutt 2 now is giving the contemporary twist to old "Gandasa" culture. "My film is certainly not a remake of Maula Jatt. It is a lot more than that. It's a new story with an entirely different take on the screenplay, certainly nothing like what happened in the case of the new Devdas," said Lashari,
https://www.youtube.com/watch?v=iuML9Pm3QkE
The current era of Pakistani Cinema is at its uttermost. Many interesting and creative movies are being released one after the other. Now, it's turning in to family oriented Cinema. Otherwise, in the past Gandassa Culture of Pakistani Cinema has nothing to do with the interest of people. Everything was shown in a very inexpensive way. The Hero Maula Jutt and Noori Nutt had two or three dialogues and they spoke those dialogues holding a gandassa and all the emphasis on the dialogues and screen was always moving around the Gandassa holding and moving.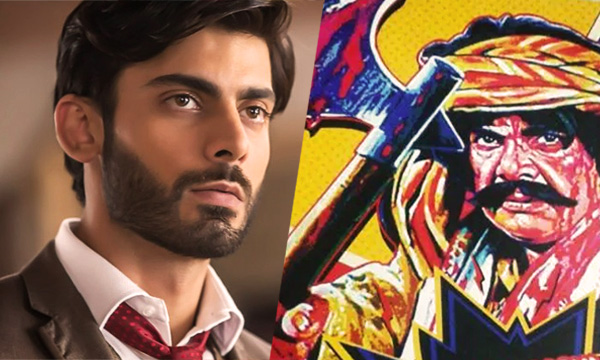 This old culture died with the death of its hero Sultan Rahi. But now, Maula Jutt 2 is coming in a new style. Gandassa is back with Top Pakistani actors. Fawad Khan and Hamza Ali Abbasi are going to play roles of Maula Jutt and Noori Nutt. "It has to be a lot more than just physical exaggeration and that is why Fawad Afzal Khan as Maula Jatt and Hamza Ali Abbasi as Noori Nath will come as an amazing shocker for the audience." – Bilal Lashari. According to sources, Mahira Khan and Humaima Malick will be playing role of Mukkho Jatti and Daroo Jatti. Starring: Hamza Ali Abbasi, Sanam Jung, Shamoon Abbasi. Adnan Jaffar and other will be decided & reveal soon. With such impressive caste and big fan following of all the staring actors and actress we are having a very high hopes related to the comeback movie. From the production team we defiantly came to know this movie is not a sequel of old movie but they are calling it a reboot – A WHOLE NEW LEVEL. Hoping well for Pakistani cinema and all prays from them to keep up with their words. All the best for young faces of industry , hope they will make up to the level for audiences to make Maula Jatt 2 an other history and giving 2017 the biggest blockbuster of the century !
Make your life easy by getting movies and events tickets online. Download our mobile app for iOS & Android.